Hawaii The Big Island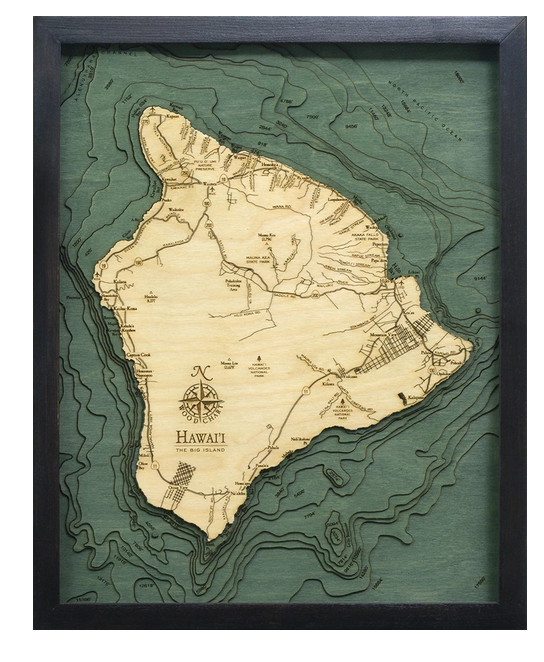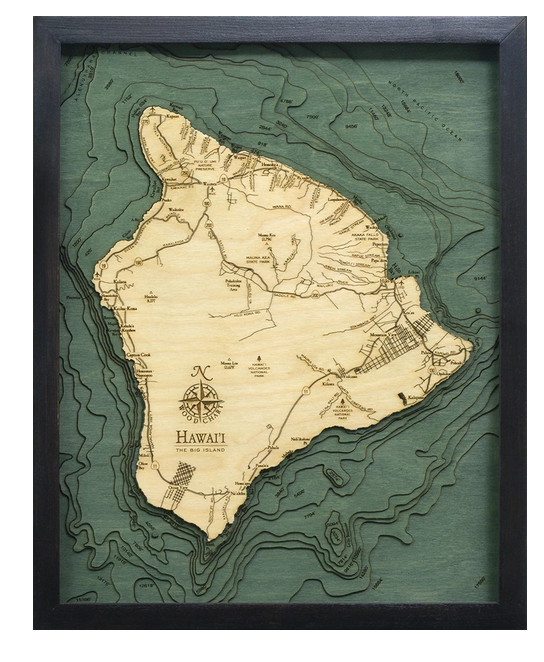 Hawaii The Big Island
A 3-D nautical wood map of Hawaii.
16" x 20"
Hawaii, commonly called the Big Island, is the largest island in the Hawaiian archipelago. Its diverse terrain spans colored-sand beaches at Papakolea and Punalu'u to lush rainforest and, within Volcanoes National Park, 2 active volcanoes: Kilauea and Mauna Loa. Hapuna Beach and Kahaluu Beach Park in the west are known for snorkeling and water sports.

Points of Interest Include:
Captain Cook, Hawai'i Volcanoes National Park, Hilo Bay, Kalaoa, Kilauea, Mauna Kea, Mauna Loa, and Wailea.