Lake Superior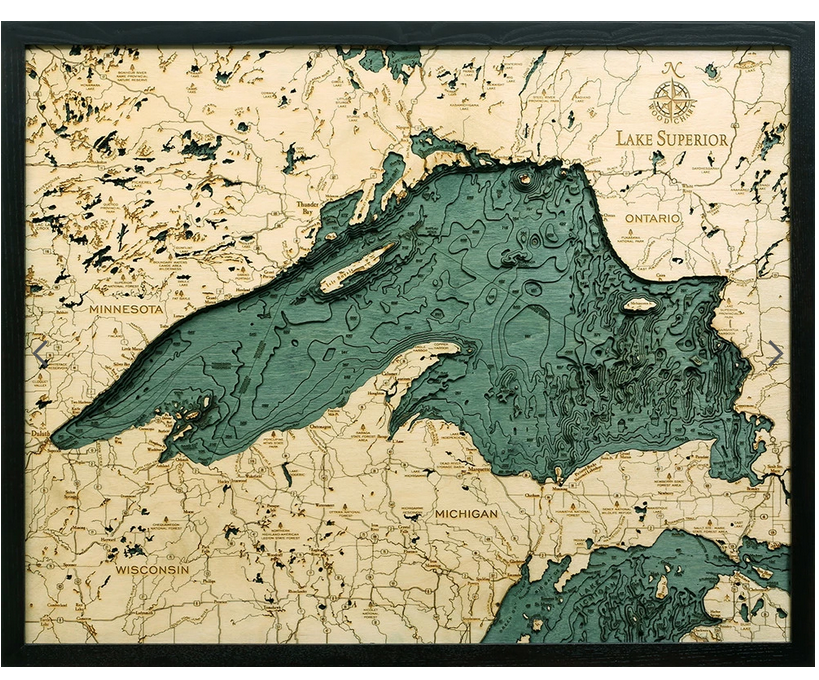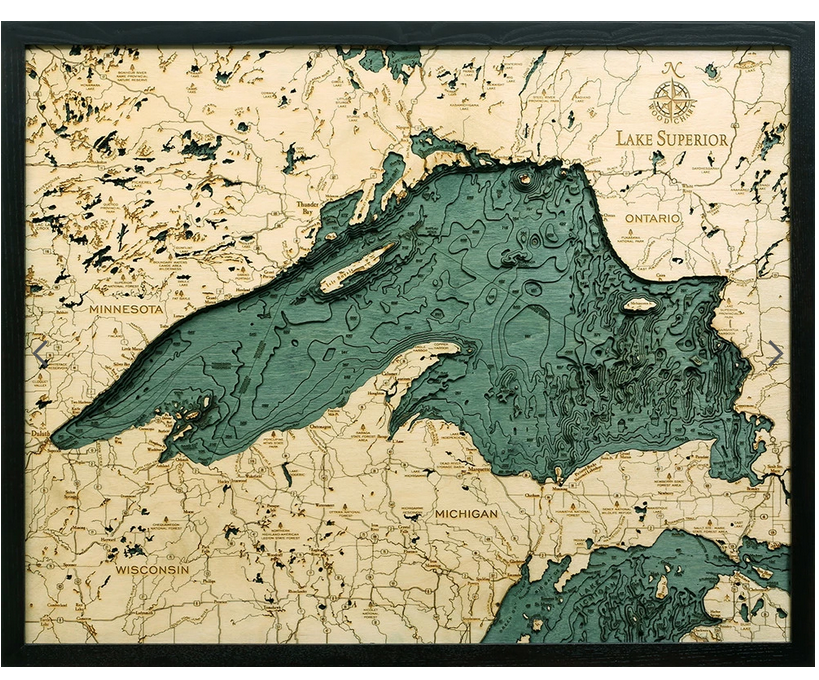 Lake Superior
A 3-D nautical wood map featuring Lake Superior, the largest of the Great Lakes, and the largest freshwater lake in the world (by surface area).
24.5" x 31"
Lake Superior is enormous. Its deepest point is 733 feet below sea level, which qualifies it as the lowest--and most insulated--point in the continental interior of the United States. The water at the bottom of the lake is so well insulated, in fact, that it stays a constant 39°F and only mixes with the warmer water above it twice each year (when the whole lake is 39 degrees).
Points of Interest Include:
Baraga, Calumet, Duluth, Isle Royale, Lake Superior Provincial Park, Marquette, Presque Isle, Sault Ste. Marie, Superior National Forest, and Thunder Bay.