Lake St. Clair, Michigan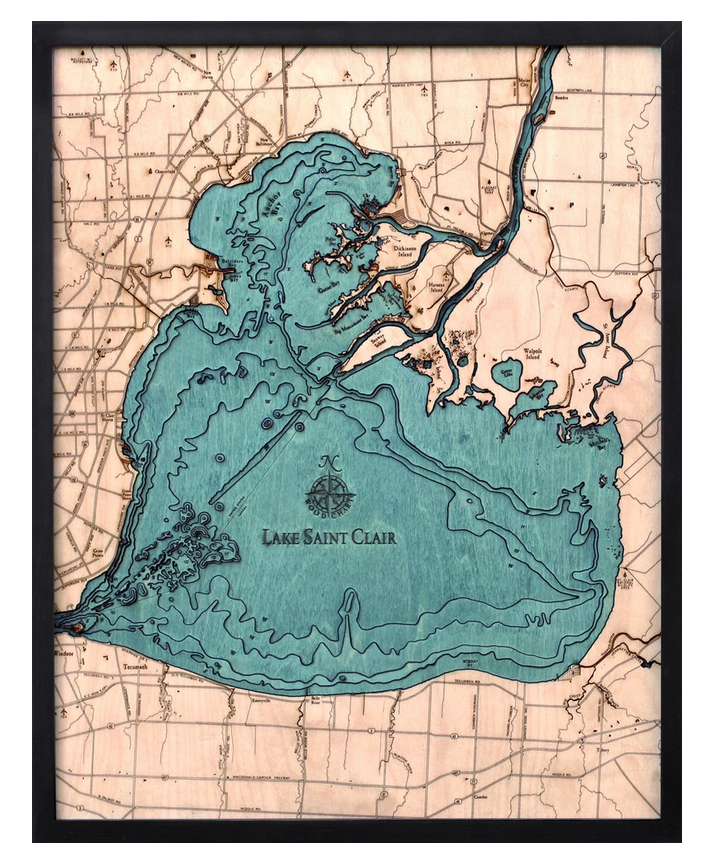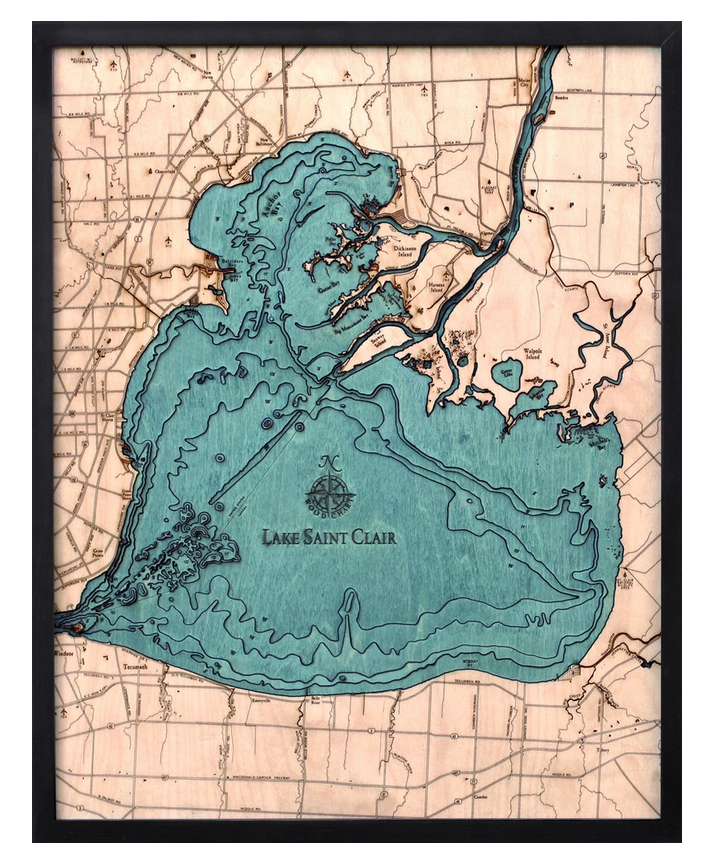 Lake St. Clair, Michigan
A 3-D nautical wood map featuring Lake St. Clair, a vital waterway in the Great Lakes region.
24.5" x 31"
Along with the St Clair River and the Detroit River, Lake St. Clair connects Lake Huron to Lake Erie. For well over a century, government agencies on both sides of the lake have worked to maintain a deep shipping channel through the otherwise shallow lake (Lake St. Clair's average depth is only 11 feet).
Points of Interest:
Detroit River, St. Clair River, Thames River, Grosse Pointe, St. Clair Shores, and Tecumseh, Ontario.