Washington, D.C.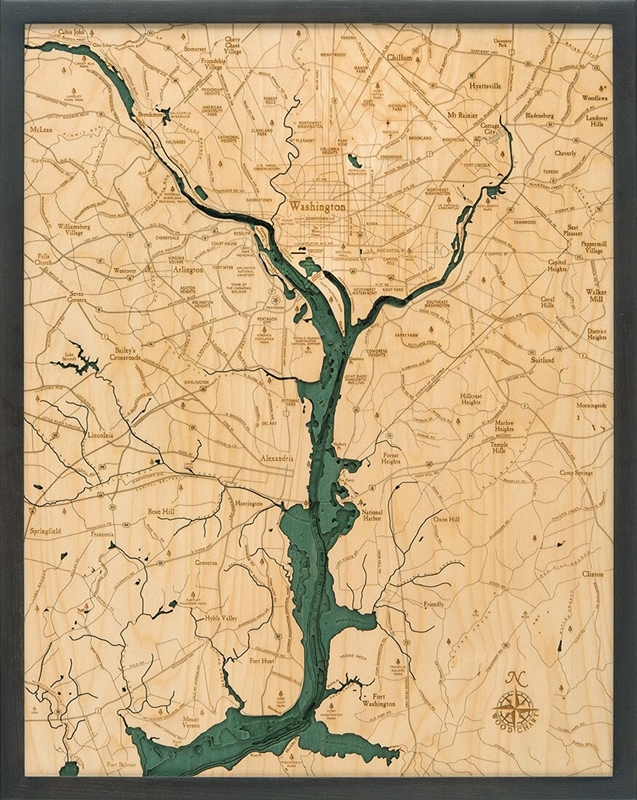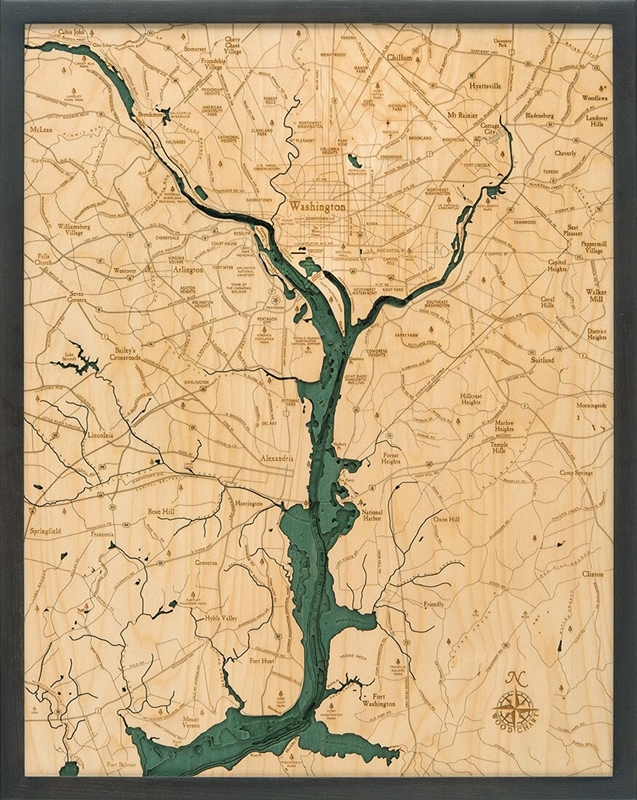 Washington, D.C.
A 3-D nautical wood map featuring Washington, D.C. and the Potomac River.
24.5" X 31"
The city of Washington, named after George Washington, was founded in 1791 to serve as the new national capital after the American Revolution. It is now one of the most visited cities in the world, with more than 20 million annual tourists. The Washington metropolitan area has a population of over 6 million.
Points of Interest Include:
Alexandria, Arlington, Capitol Hill, Fort Washington, McLean, Mount Vernon, Pentagon, and The White House.

Our wood charts are made from Baltic birch, have a solid wood frame, and come ready to hang.