5 Boroughs of New York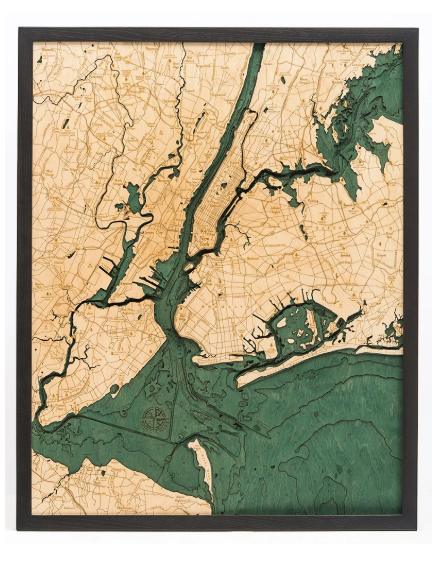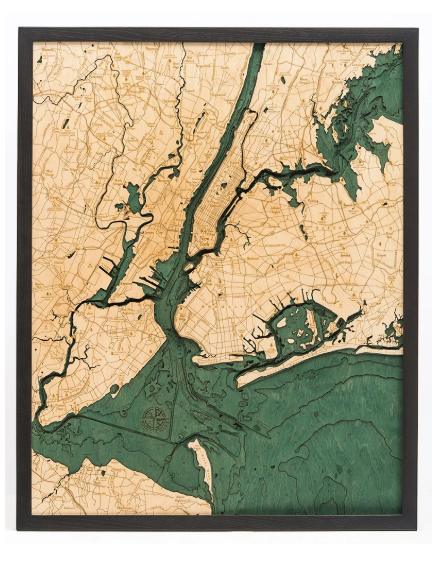 5 Boroughs of New York
A 3-D nautical wood map featuring all 5 boroughs of New York.
24.5" x 31"
The New York metropolitan area, from Queens in the east, to Newark, NJ in the west, is home to more than 20 million people. This map also includes Middletown, NJ in the south and Mount Vernon, NY in the north.
Points of Interest Include:
Brooklyn, Manhattan, Queens, Staten Island, and The Bronx
Our wood charts are made from Baltic birch, have a solid wood frame, and come ready to hang.